I hope you are all enjoying these weeks of giveaways as much as I am - it has been a hoot and has allowed me the chance to "meet" more of you that I usually do with your lovely comments and tidbits - thank you for that - I love hearing from you
So today I will announce the winner of my Antique-look vintage tin and to my surprise and pleasure - the winner is LOCAL - yes, they live here in Montreal which is just wonderrful - I think this is the first time that random number generator has landed on a local for me!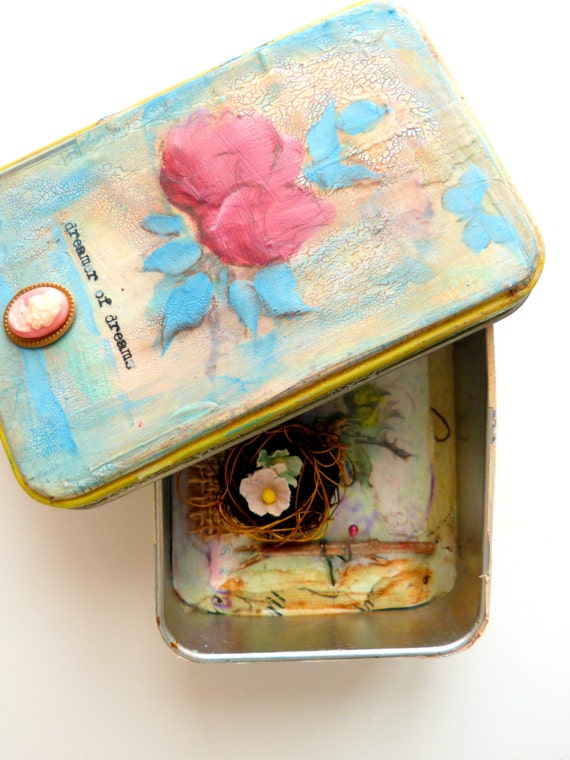 So all my locals, hang on, the name is coming soon.
I wanted to tell you first that I will be teaching locally in Pointe Claire Village at Studio BBG.  You can find more information on my classes here at this link.  Please come and join us in the new year - these classes are being offered at a great price and there are many more types of classes to come!
Okay okay, so the winner is ....
 Isabelle said:
The link goes to a beautiful Vintage Look Tin (so exquisite!),... - uniquely beautiful! Thank you so much for the giveaway!
Isabelle send me your mailing address via my email at [email protected] so I can get this off to you asap

Have a great day